Our mission is to help you and your farm. We'd love to hear from you. Here's how you can reach us.
Talk with our Sales Team
Find a DFA Farm Supplies sales manager in your area
To speak with your local DFA Farm Supplies area manager, contact one of our Business Development and Sales Managers.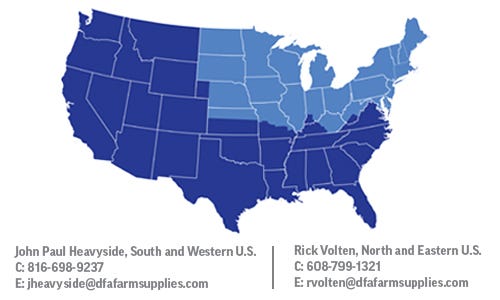 Contact our commodities feed leaders who will connect you with your farm's local commodities merchandiser.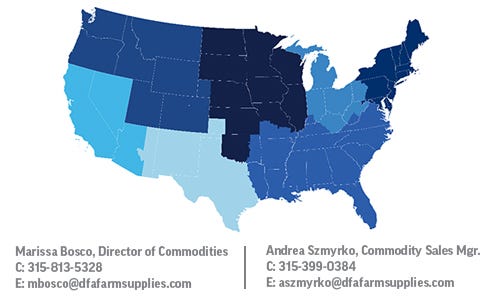 Contact Customer Support