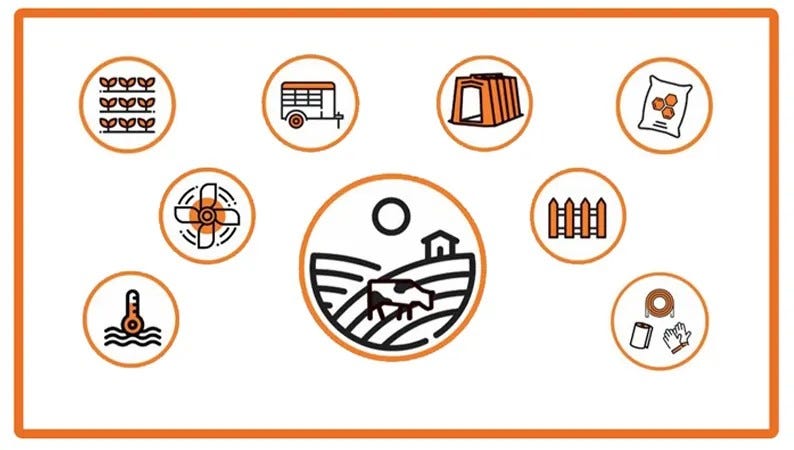 DFA Farm Supplies: Who we are, what we do, how we do it and what matters to us.
Going the extra mile — that's what makes DFA Farm Supplies your trusted resource. Our team works to find you the best source, competitive price, support and value for your farm by leveraging our relationships with national suppliers. You can count on supplies and commodities delivered directly to your farm when you need them.
"The thing that matters to me is they're always looking out for us, always calling with things they think will help us out." – Michael Overstreet, Overstreet Dairy LLC
Whether your farm needs feed, seed, barn equipment and tools, animal health care products, calf care, milking supplies, tractor oils, fans, silage covers or any other item, we have best options for your farm, including exclusive offerings only available to Dairy Farmers of America (DFA) members.